Composer | official website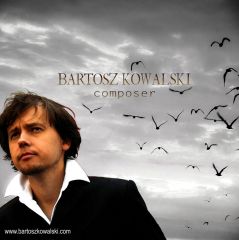 Bartosz Kowalski - Polish composer, arranger, instrumentalist, an University lecturer (adiunct in Chopin University of Music in Warsaw) graduated from the Frederic Chopin University of Music in Warsaw and Postgraduate Study of Film Music in Music Academy in Lodz (under Krzysztof Knittel, Krzesimir Debski, Maciej Zielinski, Wlodek Pawlik).
He has won many national and international composers competitions (for orchestra, choir, electronic music etc). His music was performed by many renowned conductors, orchestras, performers in Poland and abroad (see more information at "Biography"
You are welcome to listen to his
Music
and watch his music
Video
on this site.